[Workflow Management] To set up a process for a form


Admin > Workflow Management > Common Doc Form Management

The administrator can set the process (the order of approve) attributable to the form.

Approver, recipient, and observer can be selected as a member of the organization, external contact, or direct selection.

STEP 1

Browse to Common Doc Form Management Page

Access Docswave > Admin > Workflow Management > Common Doc Form Management
STEP 2

Setting up processes directly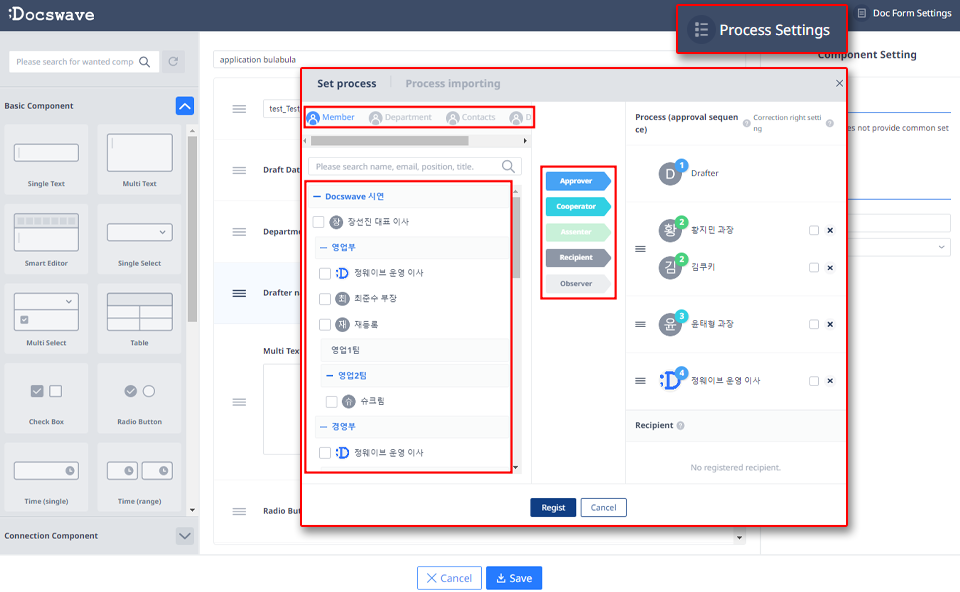 Click the name of the form you want to set to go to Form Creation page.

Click the Process Settings button on the top right.

Docswave's approval process is classified into approvers, cooperators, and agreement holders who have approval authority, and receivers and circulators (receiving departments and circulation departments) who can only check documents.


Approver

:

Approver who is directly related to the draft document

Cooperator : The person who has the authority to approve the relevant draft documents

Assenter : Approval authority requiring parallel approval

Only when two or more organization members are selected, it can be set as an assenter.
After all assenters approve, the turn passes to the next approver, and if even one of the assenters rejects the document, the document is finally returned.

Recipient : The person can be checked after the draft document is finally approved, no right to approve it

Observer : The person can check all progress from the time of draft to completion of the relevant document, and there is no right to approve it

You can select from approval person to observer through direct selection of members of the organization.

Departments can only be selected as receiving department and observing department.

Department members selected as receiving and observing department can view the content in the workflow document if they are part of the department, even if changes are made.

Contacts can only be selected as recipients because they are outsiders of your organization.
STEP 3

Process importing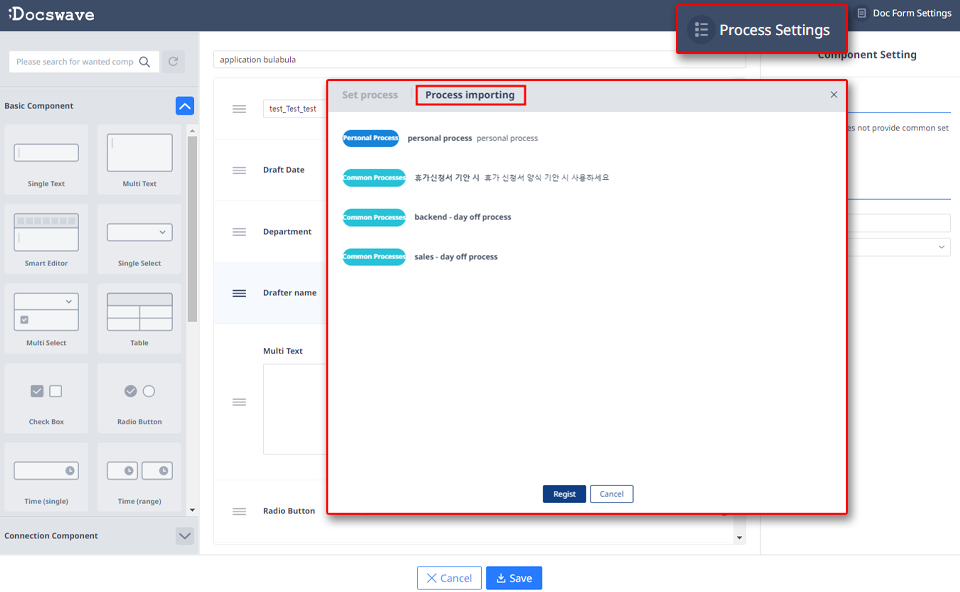 The processes that your administrator has set up in advance can be used to set up processes that belong to the form.

you can recall the processes that admin set up in [Common Process Management]

Learn more about how to set up a common process in

[Workflow Management] To register a common process
STEP 4

To check the process entered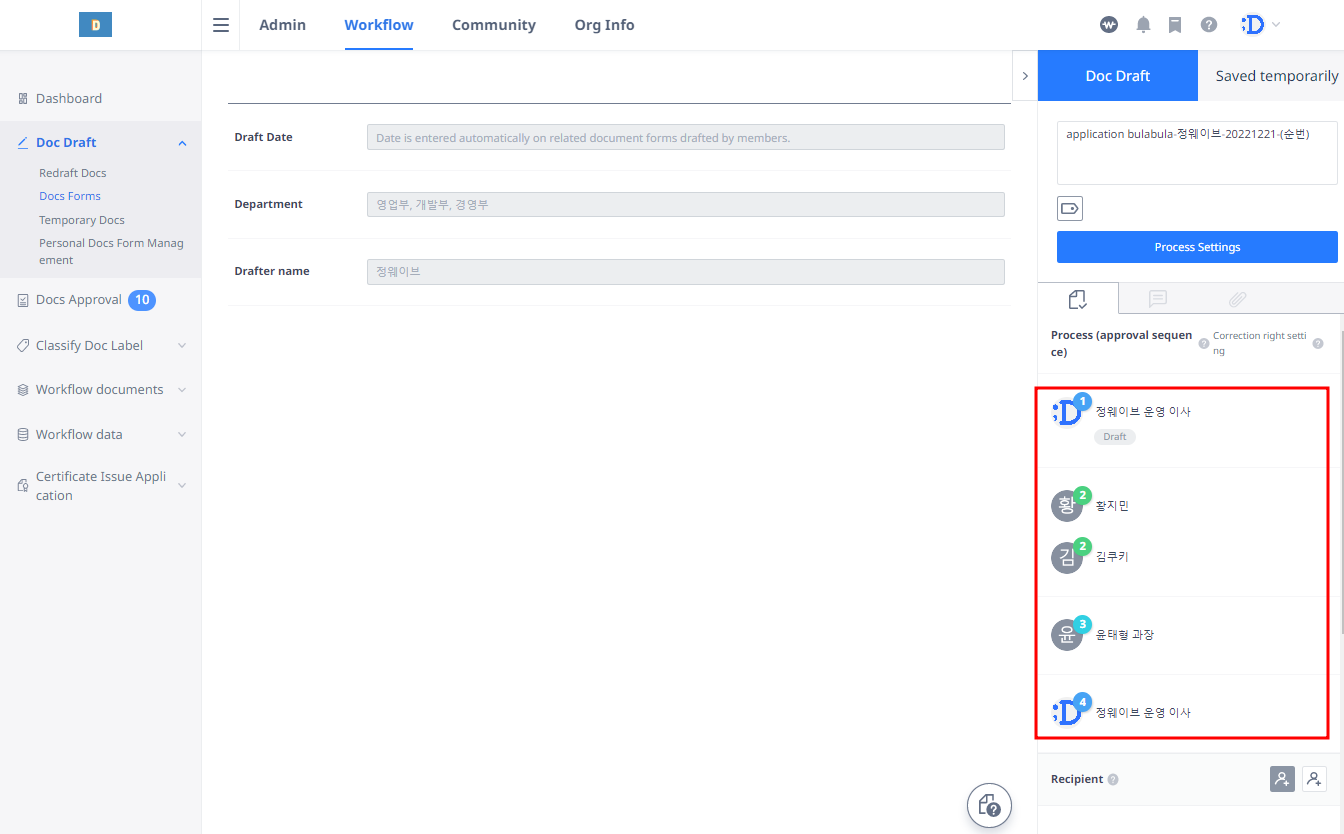 Workflow > Doc Draft > Docs Forms > click Form Name

The path above allows you to see what happens when member draft a document for the process you set up.