[Doc Draft] Drafting documents in my own form


Workflow > Doc Draft > Docs Forms

I can draft the document using the form I registered.

STEP 1

Browse to Docs Forms Page

Access Docswave > Workflow > Doc Draft > Docs Forms
STEP 2

To check your personal document form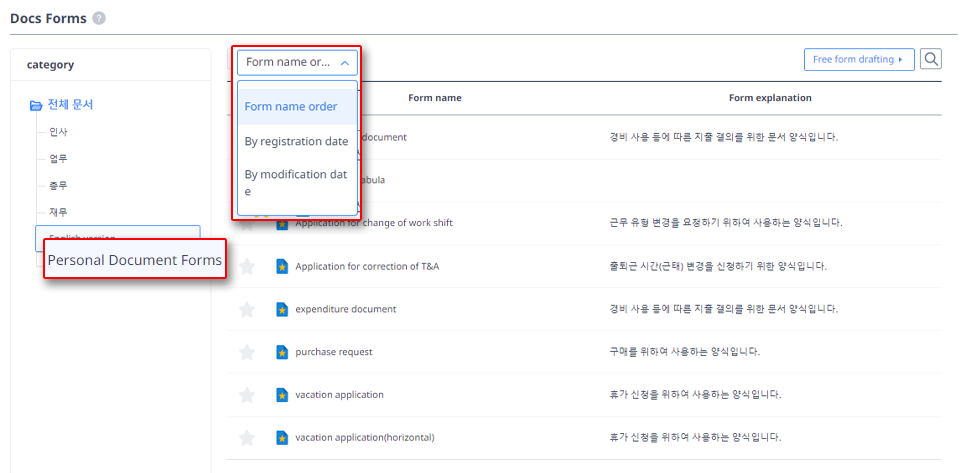 Click the 'Personal Document Form' category.

You can view the registered form name from the [Personal Docs Form Management] menu.

You can sort the forms in the order of form name, registration date, modification date.
STEP 3

drafting in my own form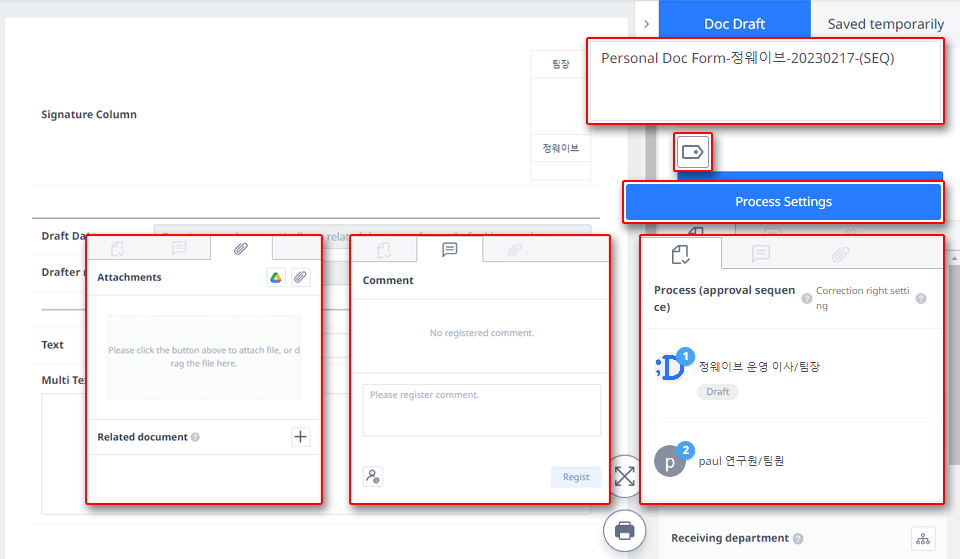 Click the form name to go to the Create Document page.

Create content for each item.

On the right, set up process settings, file attachments, calendar calendar registration, labeling, and more.

Modify the document name and draft the document.