[Doc Draft] Quickly redraft to a final approved document


Workflow > Doc Draft >

Redraft Docs

You can quickly redraft a document using the approved documents.

STEP 1

Browse to Redraft Docs Page

Access Docswave >

Workflow > Doc Draft >

Redraft Docs
STEP 2

Redrafting a document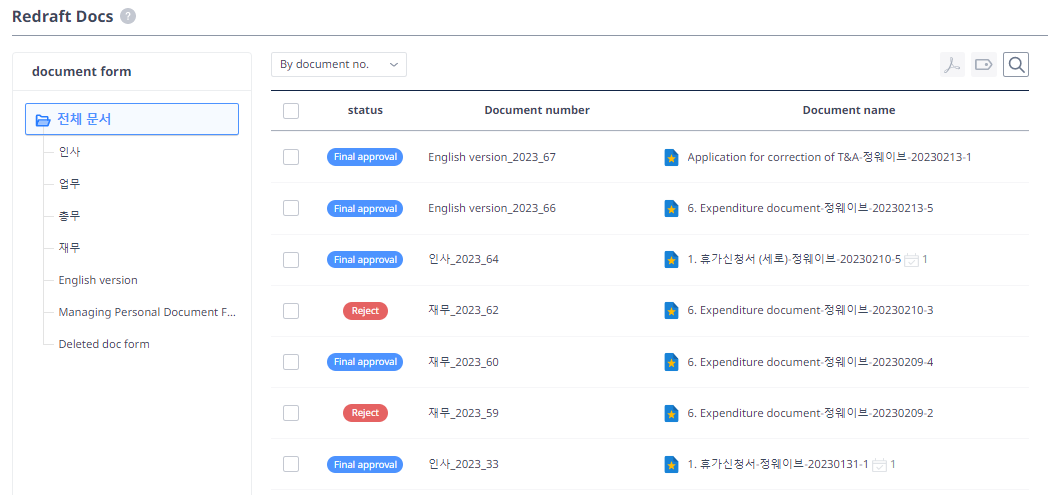 This page is for a re-draft, not for viewing document, and only documents that have been final approved/rejected appear.

Click the name of the document you want to redraft

The contents of an existing draft document are recalled, and the document can be drafted after content modification and process reset.




However, if the form has been modified since the time of the original draft, the contents of the document will be initialized.