[Doc Draft] Draft New Document 1


Workflow >

Doc Draft

> Docs Forms

You can create and draft documents using the Docswave form.

Any form you want can be registered as a favorite.

Before drafting a document, the document name can be modified.

You can save documents temporarily.

STEP 1

Browse to Docs Forms Page

Access Docswave >

Workflow >

Doc Draft

> Docs Forms
STEP 2

Creating a document using a common form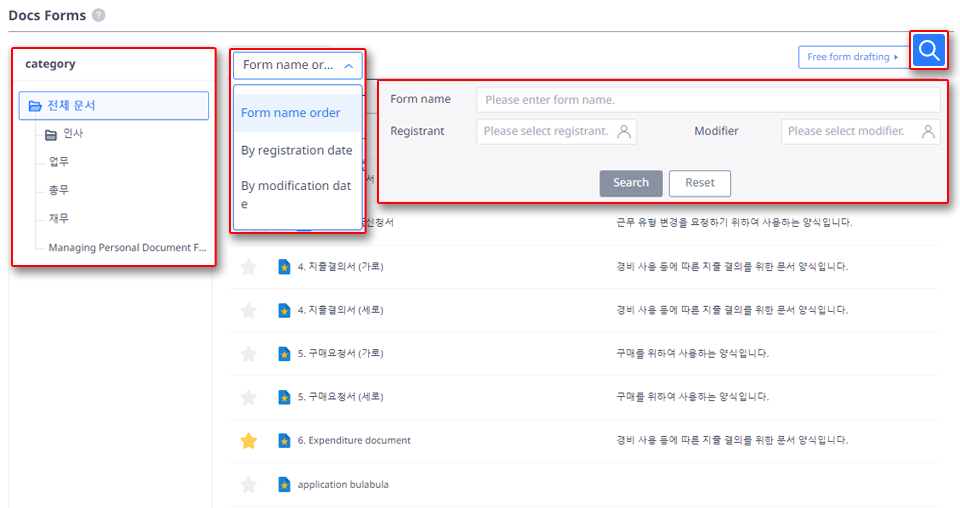 you can see the common forms set by your administrator.

The sorting order at the top left allows you to choose the form name, registration date, and modification date in the order you want.

Select the category on the left to see which forms are classified.

Click the magnifying glass 'Form Search' button in the upper right to view the form after searching through the conditions of the form name, registrant, and modifier.

You can go to the screen where you can create content by clicking the form name on the form you want.

Complete the document contents according to the form that your administrator has set up.
STEP 3 To register a frequently used form as a favorite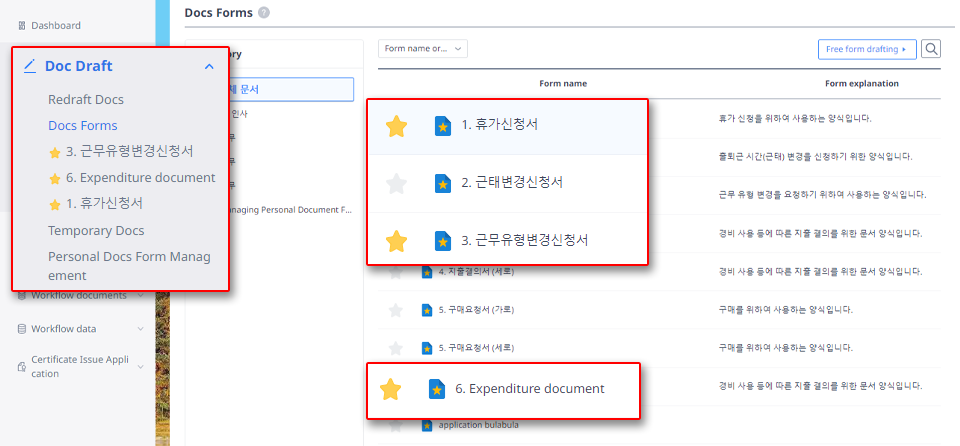 If you have a form that you use often, you can quickly create a document by bookmarking it.

When you click the star icon before the form name you want to favorite, the color fills in and the form name appears at the bottom of the [doc forms] in the left menu.

You can go to the screen where you can create a document by clicking on a form name in the list.
STEP 4

To modify a document name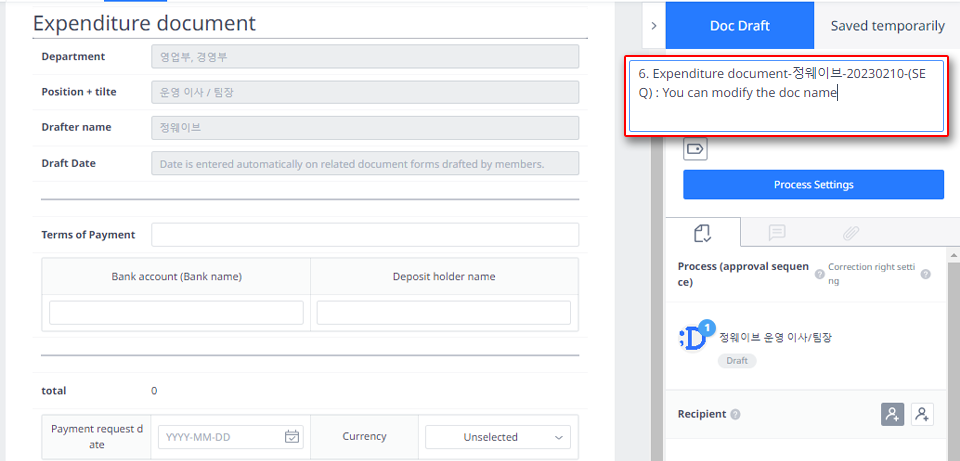 The documentation in the upper right corner is displayed according to the form settings set by the administrator.

The drafter can modify the document name at the time of the draft.

Document name will be visible in the Workflow Documents list after drafting.

(SEQ

) is a number designated after the final approval, and the order may not be displayed normally when the drafter corrects it.
STEP 5

To temporarily save a created document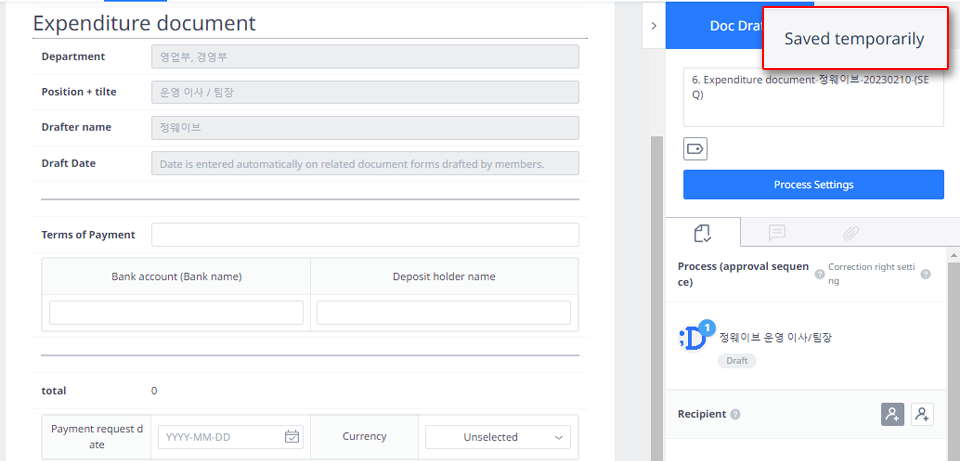 You can temporarily save the document you were creating.

Click the 'Saved temporarily' button in the upper right corner to move the document you were creating to the [Temporary Docs] menu.

You can view your saved documents through the path to Doc Draft > Temporary Docs.