[Leave Management] Registering and changing leave shift


Admin > Leave Management > Leave Shift Management

You can register a new vacation category.

You can move the order of registered vacations.

You can disable registered vacations.
STEP 1

Visit the Leave Shift Management page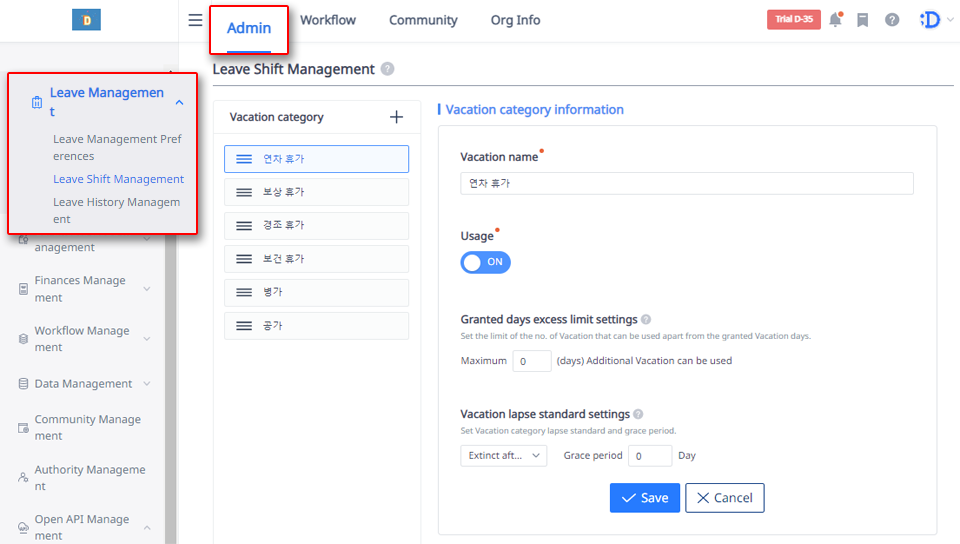 Access Docswave > Admin > Leave Management > Leave Shift Management
STEP 2

To register a vacation category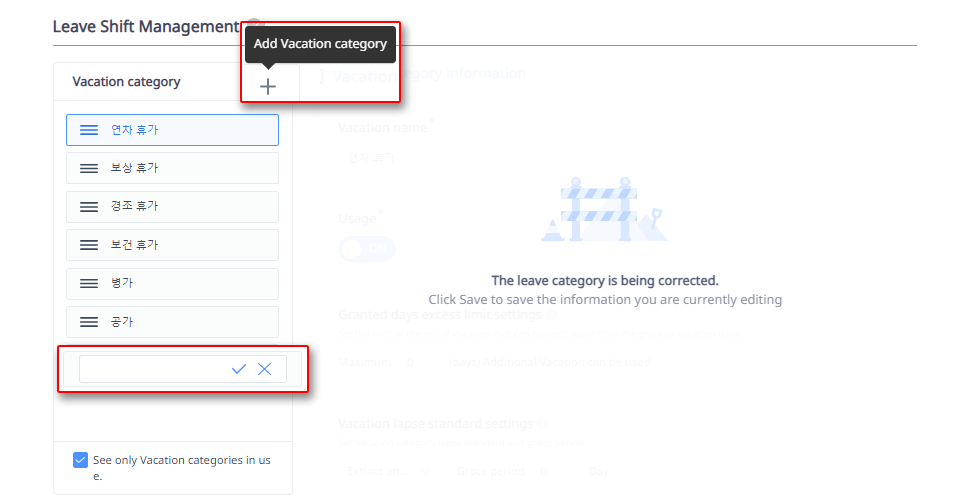 Click the Add Vacation category button.

Enter the desired vacation name in the blank space at the bottom of the vacation category and click the check button.
STEP 3

Moving Vacation categories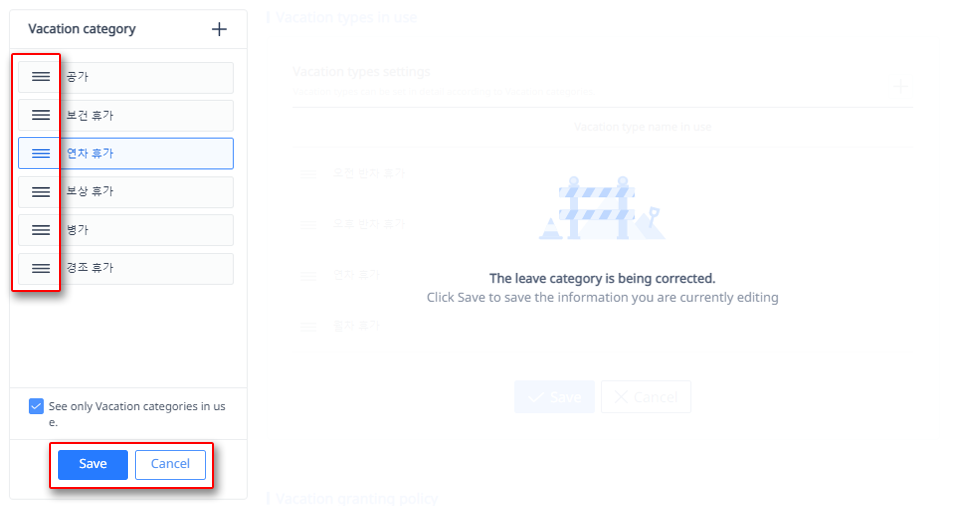 You can change the order by clicking and holding the icon in front of the vacation category name.

After the change, you can click the Save button at the bottom to complete it.

If you leave the page without clicking the Save button or click the Cancel button, the changed status is not saved.
STEP 4

Hide unused vacations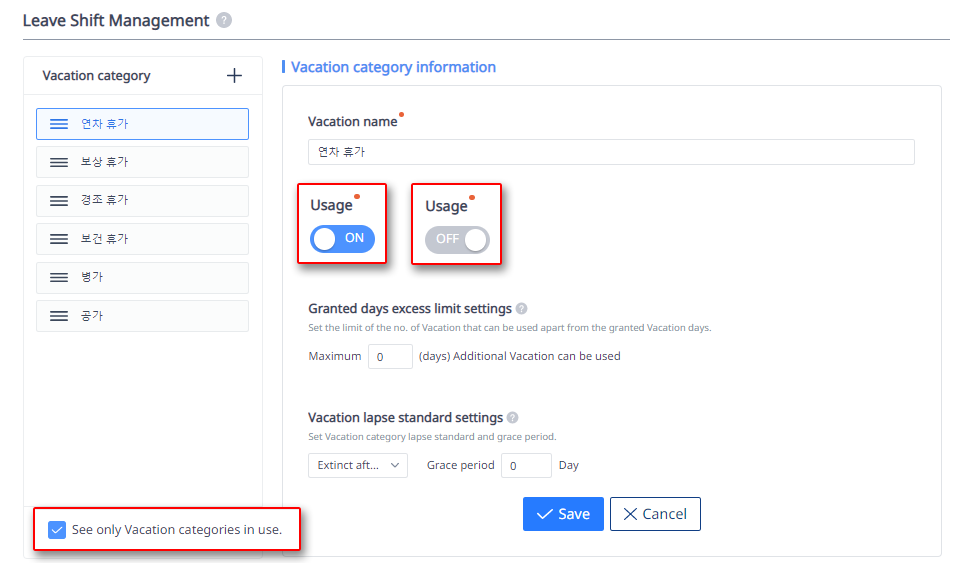 The vacation category created to manage the members' vacation history cannot be deleted.

Instead, you can set to hide it from admin and members of the organization.

Click the vacation category you want to hide.

vacation category information > Change Usage to OFF and click the Save button at the bottom.

You can check hidden and non-hidden vacations by selecting the check in See only Vacation categories in use at the bottom of Vacation categories.