[HR management] Setting up an Organization Chart

Admin >

HR management

>

Organization Chart / Member Management

Organizations can also add, delete, and modify departments.

Organizational charts can be organized and managed.

STEP 1

Browse to the Organization Chart Management page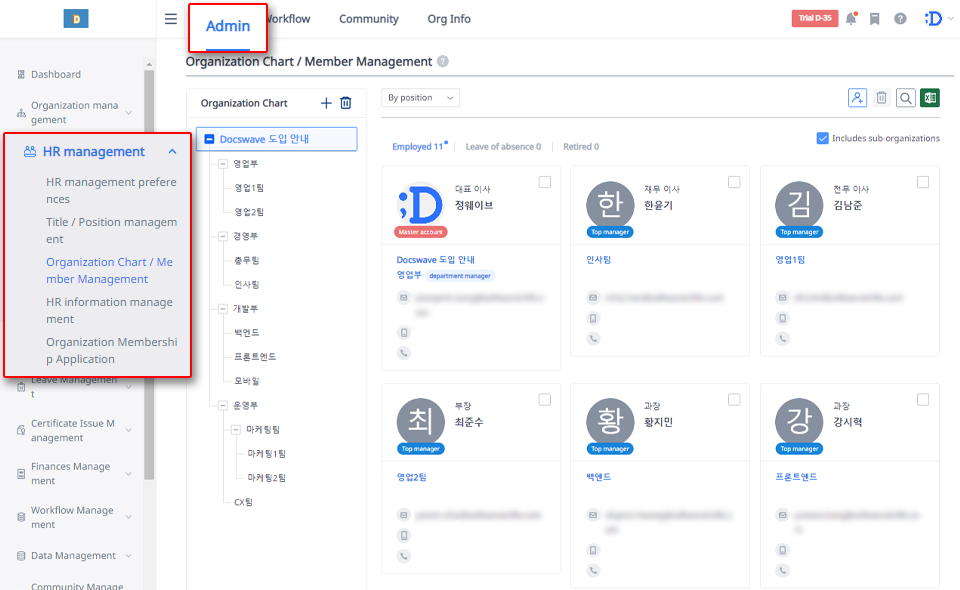 Access to Docswave

> Admin >

HR management

>

Organization Chart / Member Management
STEP 2

Add Department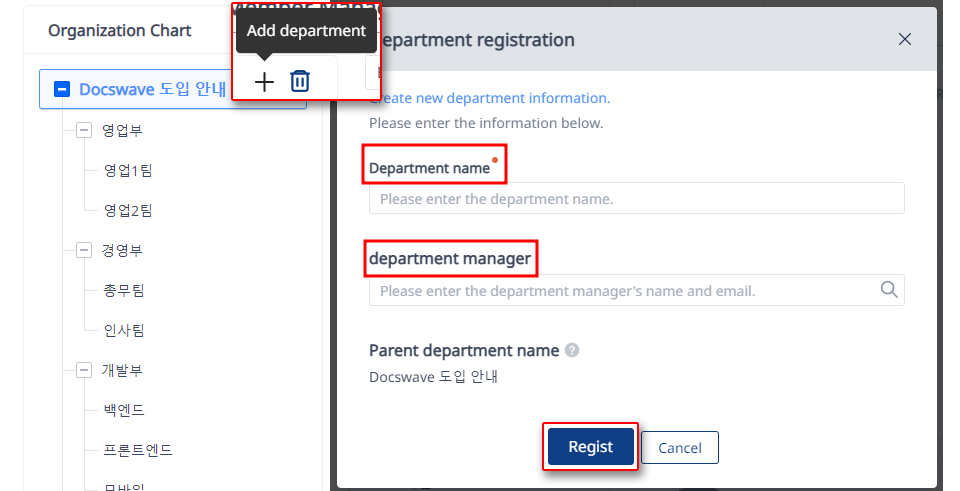 You can register a department by clicking the '+' button at the top of the organization chart.

'+' Before clicking the button, the selected department becomes the parent department of the department that is created.

If you do not press the 'Save' button, the information you create will not be saved.
STEP 3

To change the department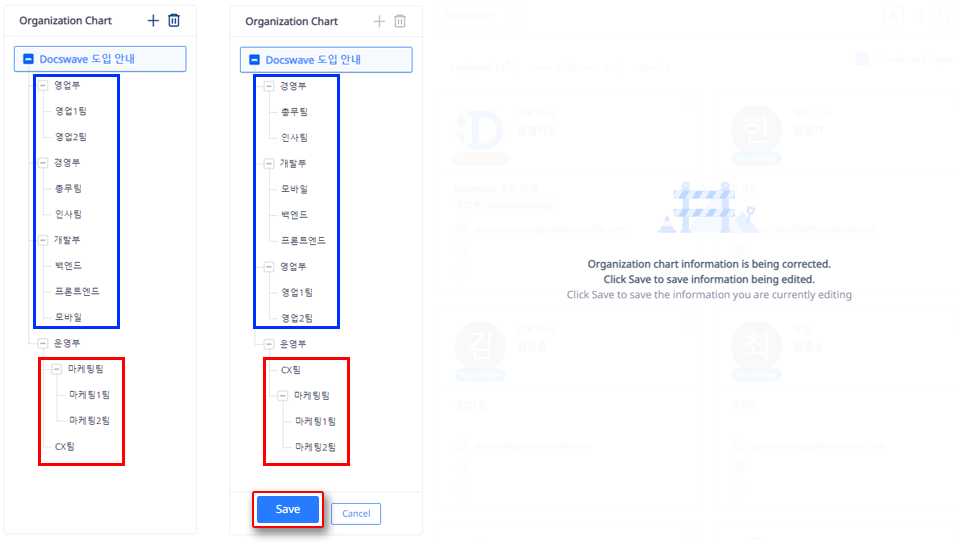 You can move the department you want to move by clicking it with your mouse.

When moving to a higher department, the lower department also moves.

You can move between the lower departments, from the lower departments to the upper departments, and so on either side.

Press the Save button after completing the move.
STEP 4

Change Department Info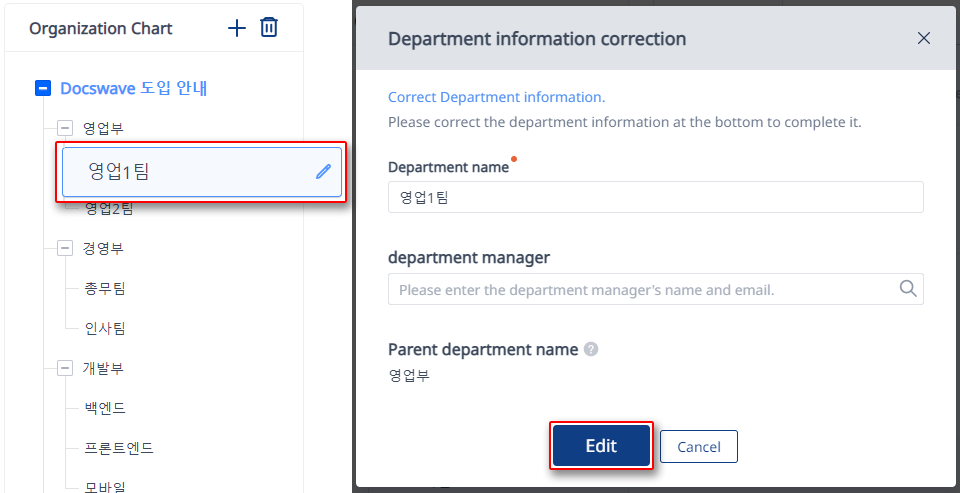 Once you click on the department name, a pencil icon appears on the right.

You can modify the department name and manager by clicking the pencil icon.

Click the 'Edit' button to view the modified organizational chart.
STEP 5

Deleting a Department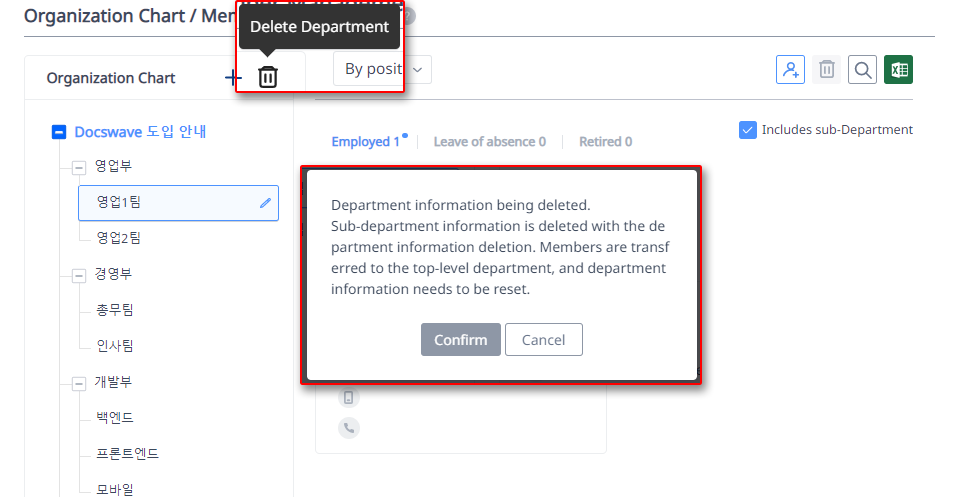 Click the department name you want to delete once and click the Delete button in the upper right corner.

Check the contents of the delete notification window and press the OK button.

Click the 'OK' button and view the organizational chart that has been deleted.