[Individual Set-up] Connect Slack Alerts


My Info > Manage Account Settings > Notification Settings

You can receive a notification by linking with Slack.

STEP 1

To check Slack notification interlocking conditions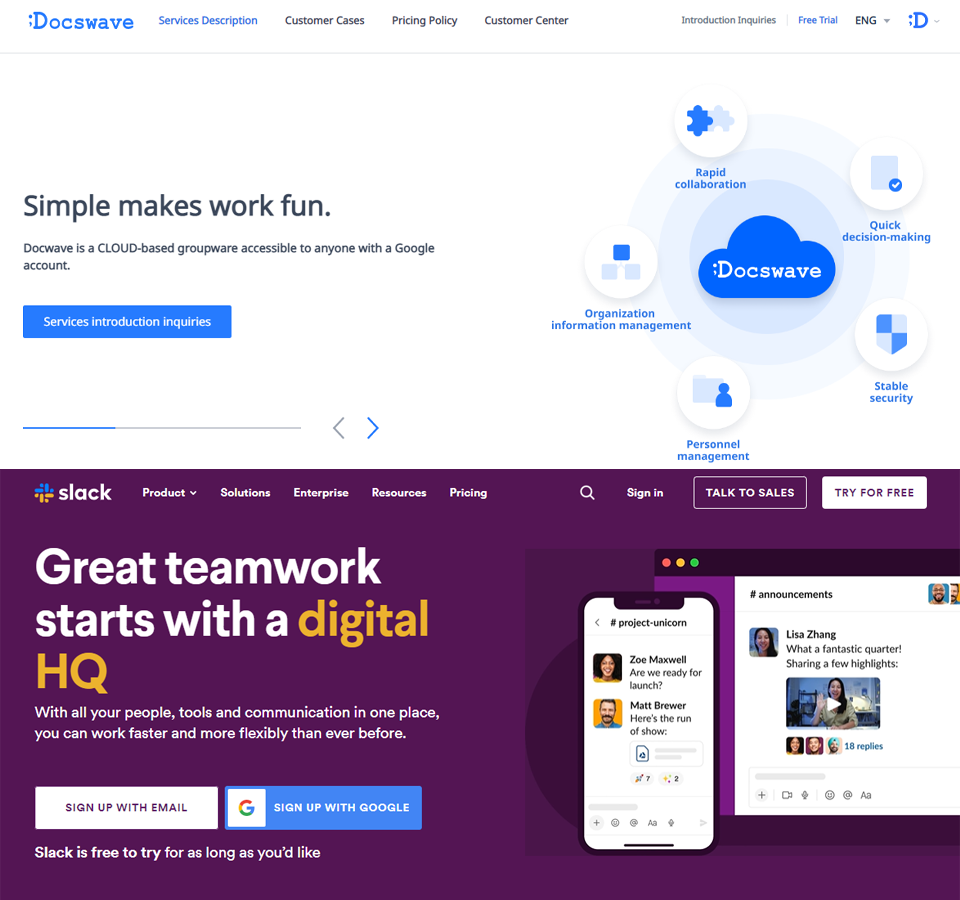 In order to link Slack and Docswave, the following conditions must be met first.

A joined Slack workspace must exist.

The owner of the Slack workspace first! must proceed with the integration in Docswave.
STEP 2 Browse to the Manage Account Settings page

Access Docswave > My Info > Manage Account Settings > Notification Settings
STEP 3

Turn on Slack notification to connect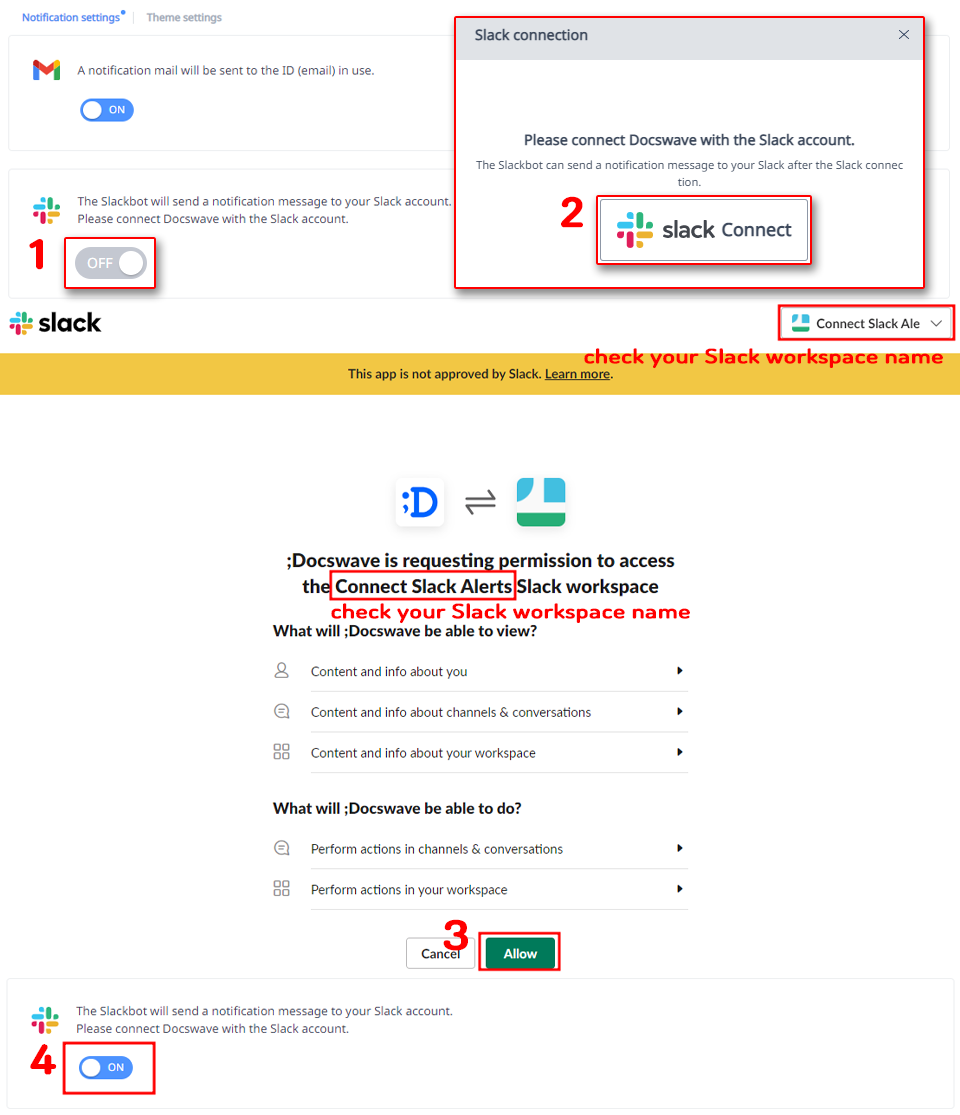 Docswave's default notification is mail notification, and the initial value of Slack notification is set to OFF.

To link the Slack notification, click the toggle that is turned off and change it to ON.

When you click on the toggle, a window appears for connecting your account.

Click the Slack Connect button to navigate to the Slack window.

Please allow permission for the smooth use of Slack and Docswave.

Docswave notifications are part of Slackbot and are independent of app approval.

Please check the name of the connected Slack workspace.

After allowing it, you can see that the interlocking of the slacks has been changed to ON.
STEP 4

Get alerts from Slack
Once the link has been completed, you can proceed with activities such as drafting Docswave documents and writing posts to receive notifications from Slack.

Docswave's notifications can be found in Slackbot in direct messages.