Hello, this is Docswave.
Even though we proceeded according to the [Measures to take action in the event of a connection error, such as creating and approving Docswave documents], if it is not accessible normally, please proceed with the action according to the method below.
1. Log in to the master account in Chrome browser and access it using the path below.
▶Google Access Settings page: https://myaccount.google.com/permissions
2. Please select (click) ';Docswave' on the [Apps that can access my account] screen as shown below.
* Please be careful not to choose the wrong permission for other apps.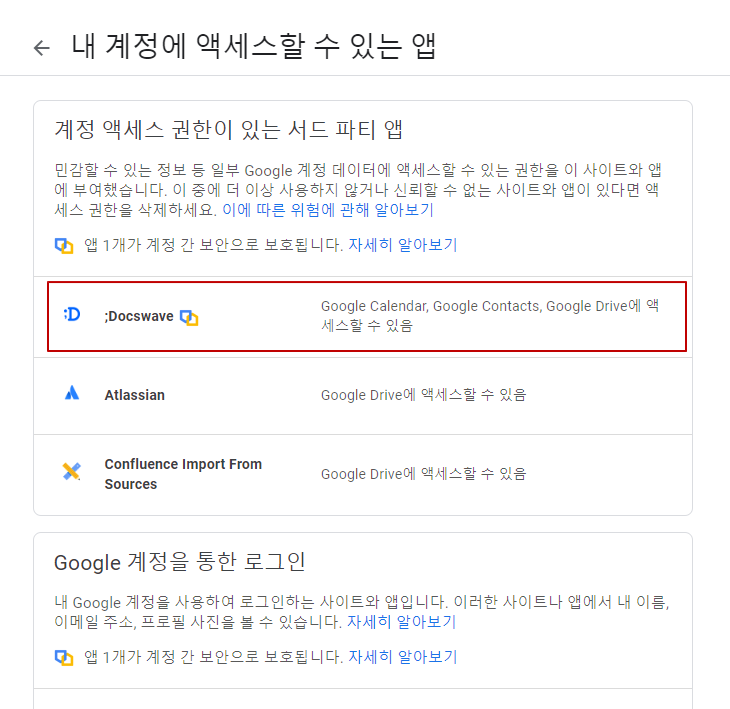 3. Click the Delete Access privilege button that appears after the Hold Details privilege area opens at the bottom.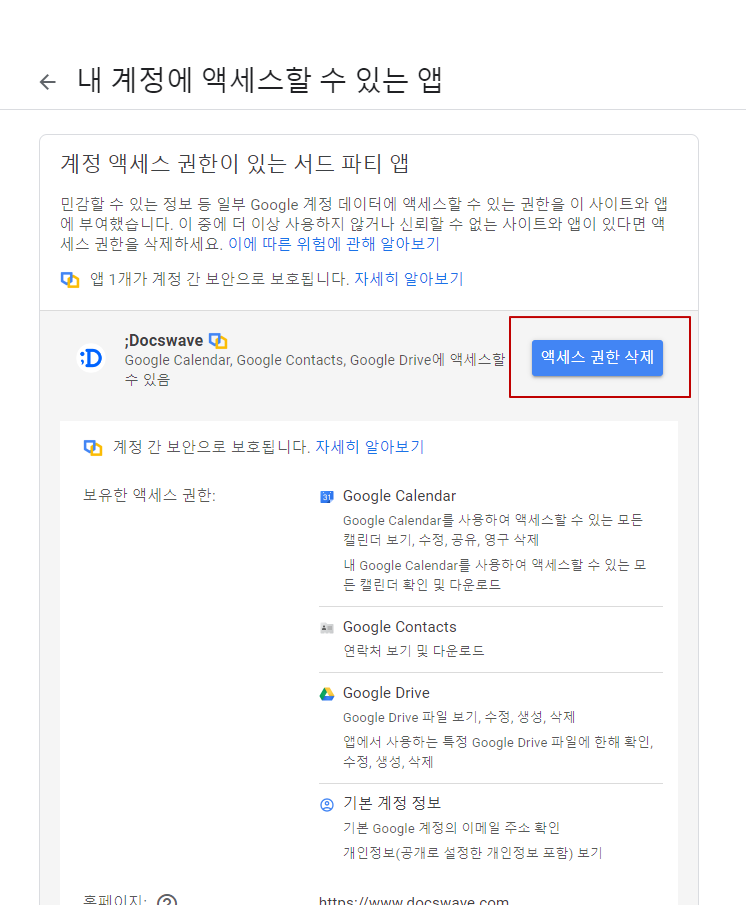 5. After that, log in with the master account and access the Docswave homepage.
If you are already logged in from the homepage, you can proceed with Google permission through Logout > Login.
After all measures are completed, please re-login and re-confirm.
Thank you.