[Attendance Management] To check your commuting history


Admin> Attendance Management > Attendance History Management

You can check the commuting time for each date of the members.

The working hours and extended working hours of the members can be checked on an individual date basis.

You can download the work history of the members by Excel.

STEP 1

Browse to the Manage Attendance History Management page

Access Docswave > Admin > Attendance Management > Attendance History Management
STEP 2

To check attendance by day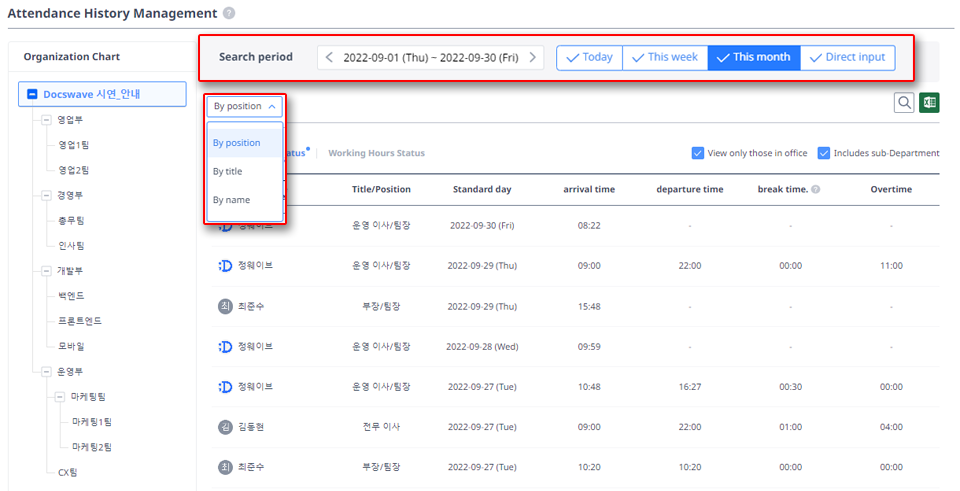 The initial scan period appears as a period from Monday to Sunday that includes today's date.

The members who record commuting are sorted by the latest date, and the order of sorting on the same date can be changed by position, title, and name.

Through the commuting status list, you can check the members' arrive to work, leave work, break time, overtime, and working hours for each date.
📌 Search duration cannot be specified for a maximum of 31 days.
STEP 3

To check the attendance history of members of each department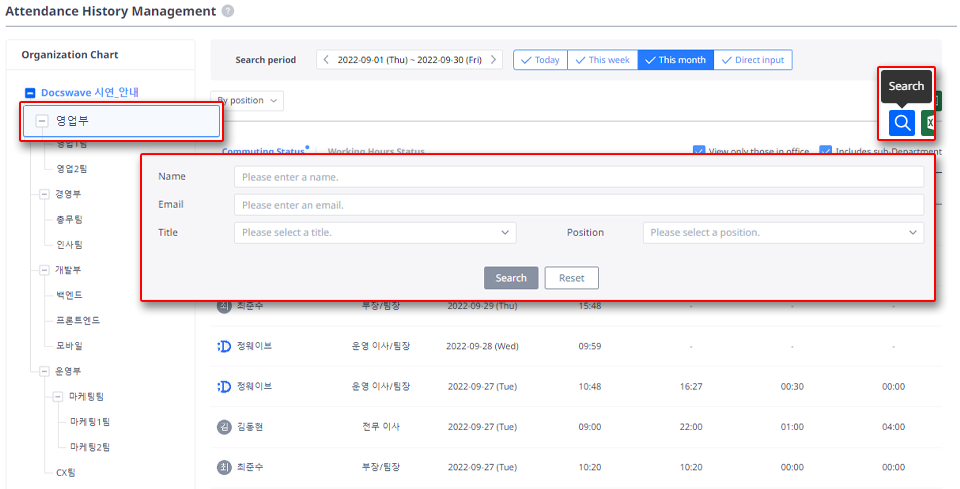 You can select an organization chart and set a search period to see the attendance history of members as many days as you want for the department.

You can click the search icon to view the history by individual members or by title/position.
STEP 4

Downloading

attendance history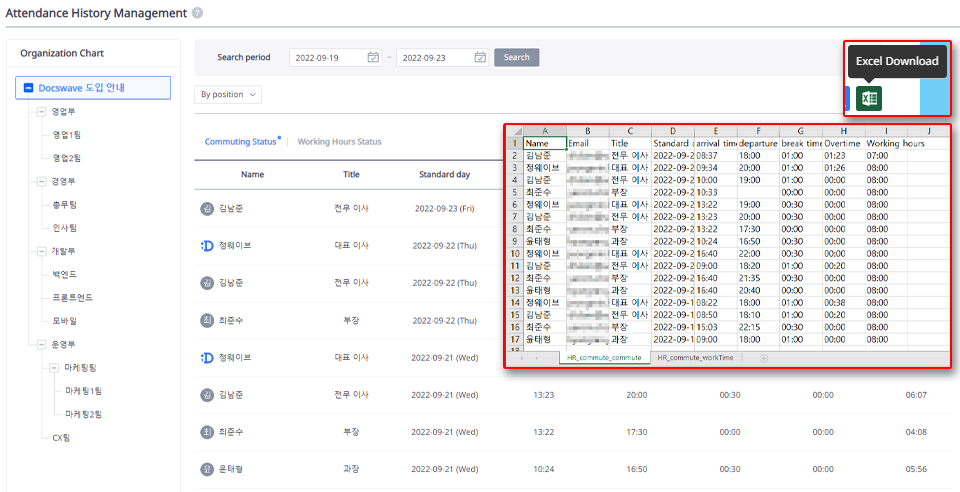 Click the Excel icon to download the members' attendance history.




The details displayed on the screen are downloaded according to the search period, organization chart, and search results.