[Attendance Management] To set the work shift

Admin

> Attendance Management >

Work Shift Management

You can set the type of work in your organization (fixed work, staggered work, and optional work).

Workdays and working hours can be set according to Work Shift.

You can change or disable Work Shift.

STEP 1

Browse to the Work Shift Management page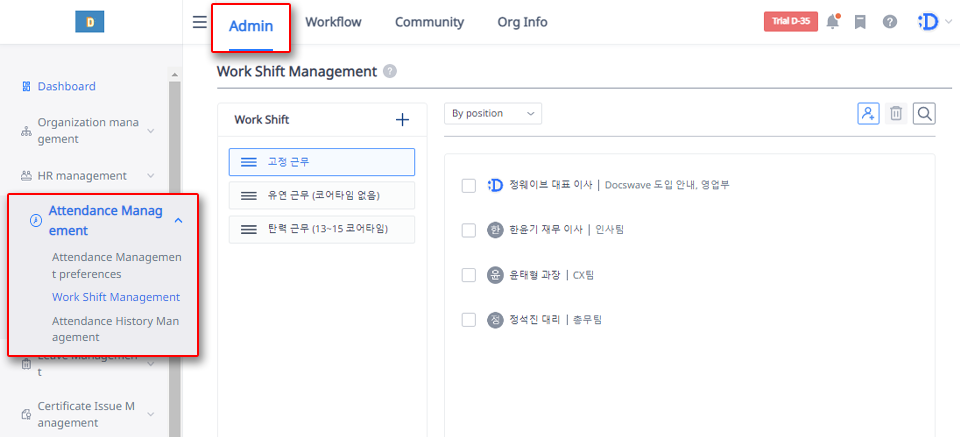 Access Docswave > Admin

>

Attendance Management >

Work Shift Management
STEP 2

To register a work shift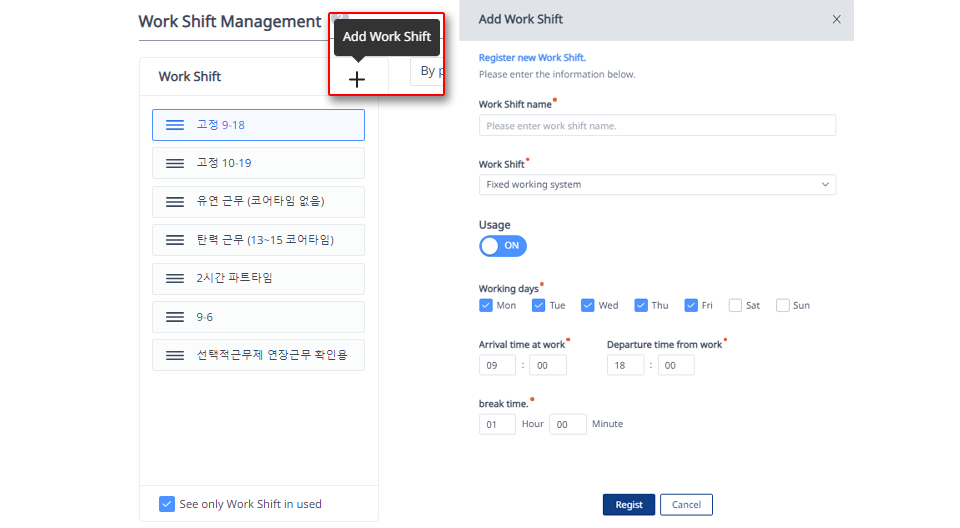 You can register by entering information by clicking the Register Work Shift icon.

After you set the work shift for your organization, you can set the working days and working hours separately.

The working hours are set differently depending on the work shift.

Fixed working system : Arrival time at work / Departure time from work / break time

staggered shifts : Working hours / break time

Optional working system : working hours / break time / Required start time / Required end time
STEP 3

Modify work shift and move order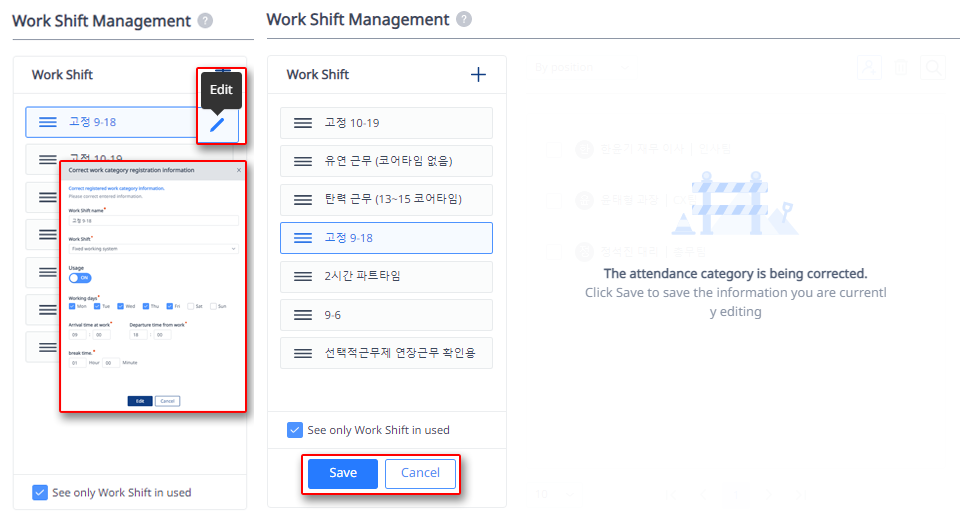 You can modify the registered information by clicking the Modify icon next to the registered work shift name.

You can move the order by holding and moving the registered work shift with your mouse

.

You must click the Save button at the bottom to save your changes.
STEP 4

Do not use work shift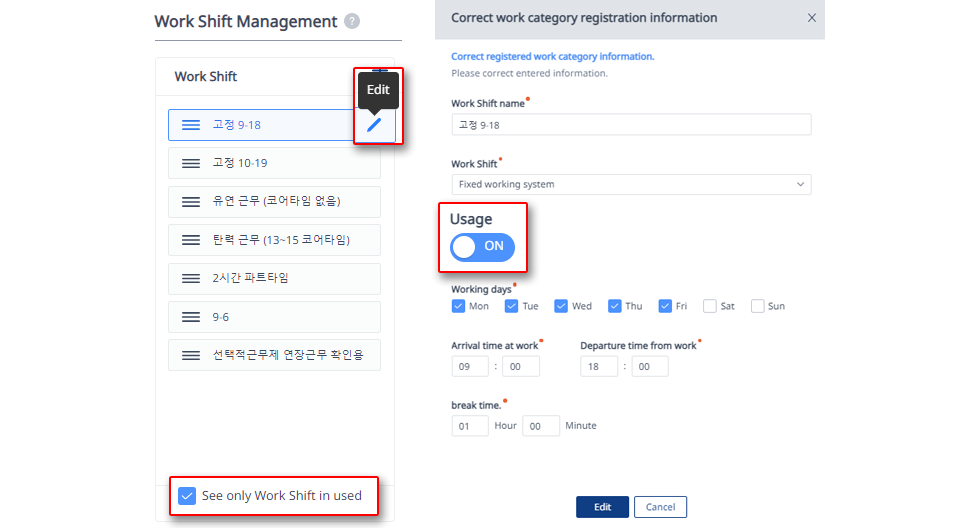 Registered work shift cannot be deleted.

For unused work shift, you can click the Modify icon to set Enable or Disable to OFF.




Work shift that have been changed to OFF and saved are not shared with members of the organization.

If 'See only work Shift in used' is checked at the bottom of the work shift, the work shite set to OFF is not displayed.

After the OFF change, members registered with the relevant work shift are not provided with a attendance check function, so we recommend that you register the registered members with other work shift before proceeding with the change. Registration of members of the organization can be found in detail in [Attendance Management] Registering and changing the work shift for members