[Start of a member] Visit Customer Center

You can visit Docswave Customer Center.

You can check the manual for each menu in your organization.

STEP 1

Visit Customer Center

Docswave Access > Customer Center icon in the upper right corner
STEP 2

Checking the manual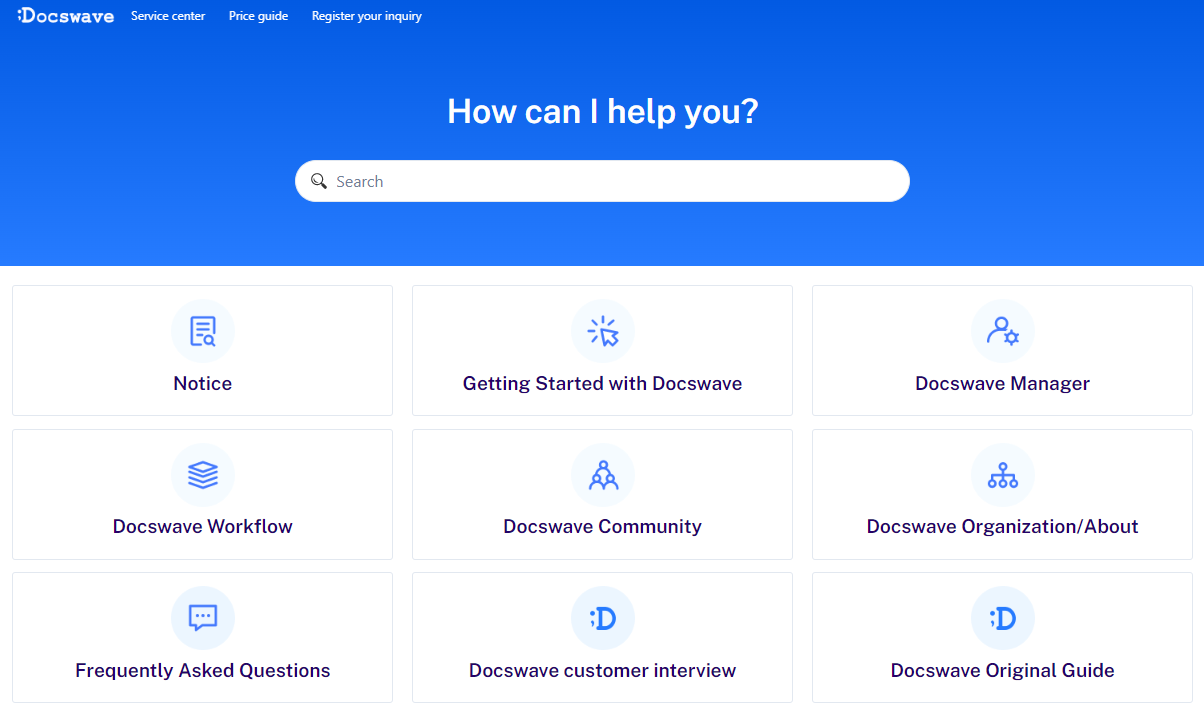 You can find the complete manual for using Docswave in the Customer Center.

Using Search




Search for the features you're curious about to see the documents related to the search term.

Using a category




You can find the information you want by using the path in the Category > Section > Document for the features you are curious about.