[Start of a member] Apply to join an organization


Home > Start > Google Account Sign In > Find Organization
You can search the Docswave organization.
You can send a join application to the Docswave organization.

STEP 1 Getting Started with Docswave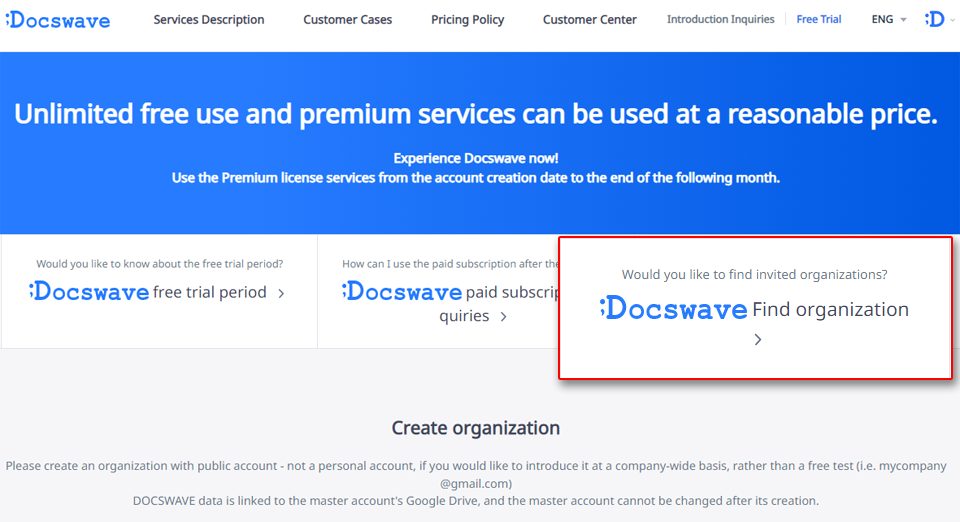 Access Docswave > Get 'Start' at the top right > Sign in with Google Account > Allow Google Permissions > Create Organization Window > Find Organization
STEP 2 Find organization
Enter your organization ID and click the Next button.

You can contact your on-premises Docswave administrator for your organization ID.

Admin > Dashboard > Organization ID
STEP 3

To apply for join in an organization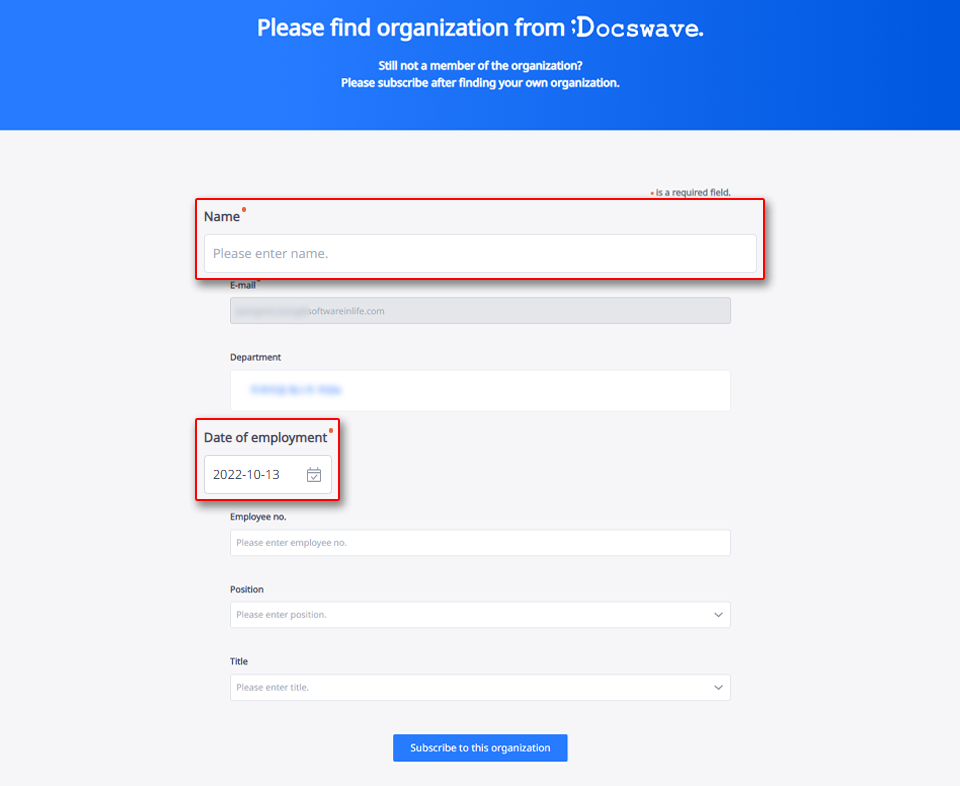 Enter the information you need to apply for an organization membership and click the Apply button.

Name and date of entry are required.

Other items can be modified by the administrator if you apply after entering the blank or random.