I'm curious about document security

Documents that have been finalized by Docswave are stored on the Google drive of the master account (the account that created the organization).
In other words, the owner of the document becomes the master account, and the members of the organization can share the document and see it.
Therefore, members of the organization who are not included in the payment process cannot receive documents and cannot view them.

If the master account drafts a document with himself/herself as the approver, only the master account can check the document. When you check the permissions of a document on the Google drive, the following appears: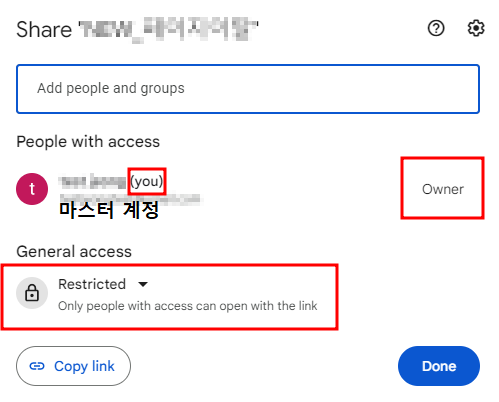 But,
1. Top administrators, general administrators authorized to Data management, can access and view all documents on the Docswave Web. It is not accessible from Google Drive.
2. If you change general access and access permissions in Google Drive settings, they can also be shared to end users.
3. If the master account is a personal account, the number of access rights changes within 24 hours is limited. (Because of Google's restriction policy, Docswave cannot check the exact number) Therefore, we recommend using the workspace account as the master account if possible.
The security policy of Google Drive can be found through the link below.