[Org Chart] To check member information

Org Info >

Org Chart

You can check the organization's department information.

You can check the information of the department members belonging to the organization.

STEP 1

Browse to the Org Chart page

Access Docswave >

Org Info >

Org Chart
STEP 2

To check department information
You can view the entire organization chart of your company on the left.

Click on the top organizational name to see the entire organization's membership.

You can click on each department to see which members are in that department.
STEP 3

To check department member information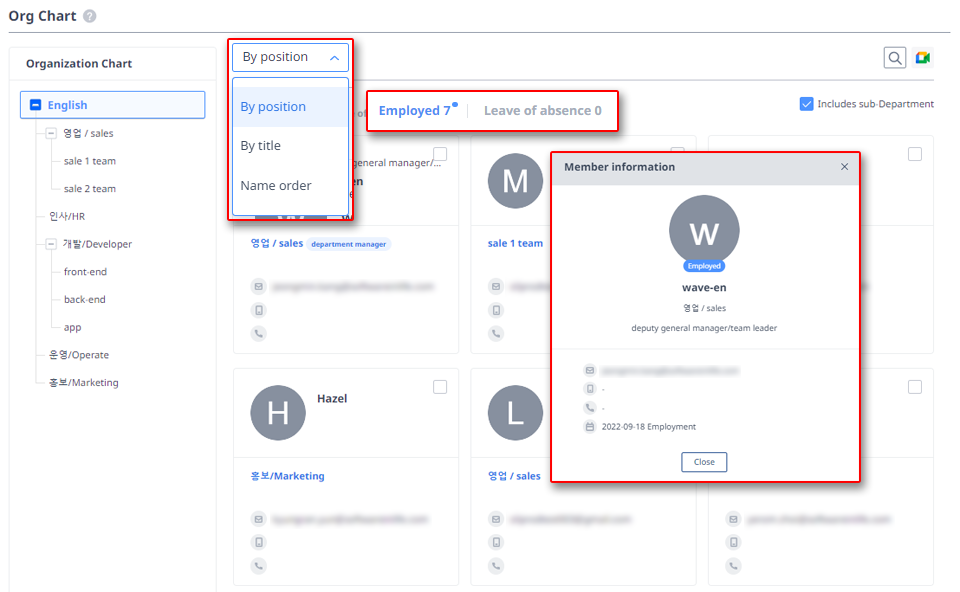 상단의 정렬 순서를 변경하여 직위, 직책, 이름 순대로 확인할 수 있습니다.
재직/ 휴직 탭이 따로 존재하여 선택하여 확인할 수 있습니다.
조직원의 이름을 클릭하여 메일주소, 연락처, 입사일의 정보를 확인할 수 있습니다.