;Let's get started with the Docswave organization.




※ Google Account is required when logging in

※ If you don't have a Google account, check how you can sign up with your existing email address!

[ ;Docswave Login ]

1. Access to the Docswave homepage

2. [Sign in with Google]


3. Log in with your Google account

4. Click [Allow] link between Google and docswave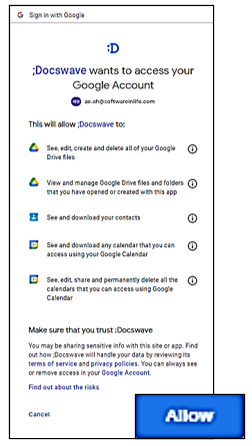 [Create Organization ]

※ The account that creates the organization is 'Master Account'.

※ The authority of the master account cannot be transferred.

※ Recommended to create a common company account (ex: admin@docswave.com)

1. ;Docswave Google Login

2. Select [Create New Organization]

3. Enter organization creation information

4. If you wait after the Create button, the creation is complete.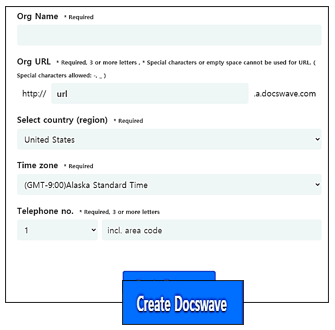 5. Click the button to move to the organization created

※ After the organization is created, you can experience Premium service by the end of next month.

※ When creating an organization, send an e-mail to the email of the master account.

※ Automatically create a Docswave folder on Google Drive in the master account.

Delete/Modify/Move this folder ;Docswave disabled!