[Authority Management] Add a open API key


Admin > Open API Management > Open API Management

You can search Docswave's information using the Open API.

You can get an Open API KEY and use it according to the purpose.

STEP 1

Browse to Open API Management Page
Access Docswave > Admin > Open API Management > Open API Management
STEP 2

To view open API information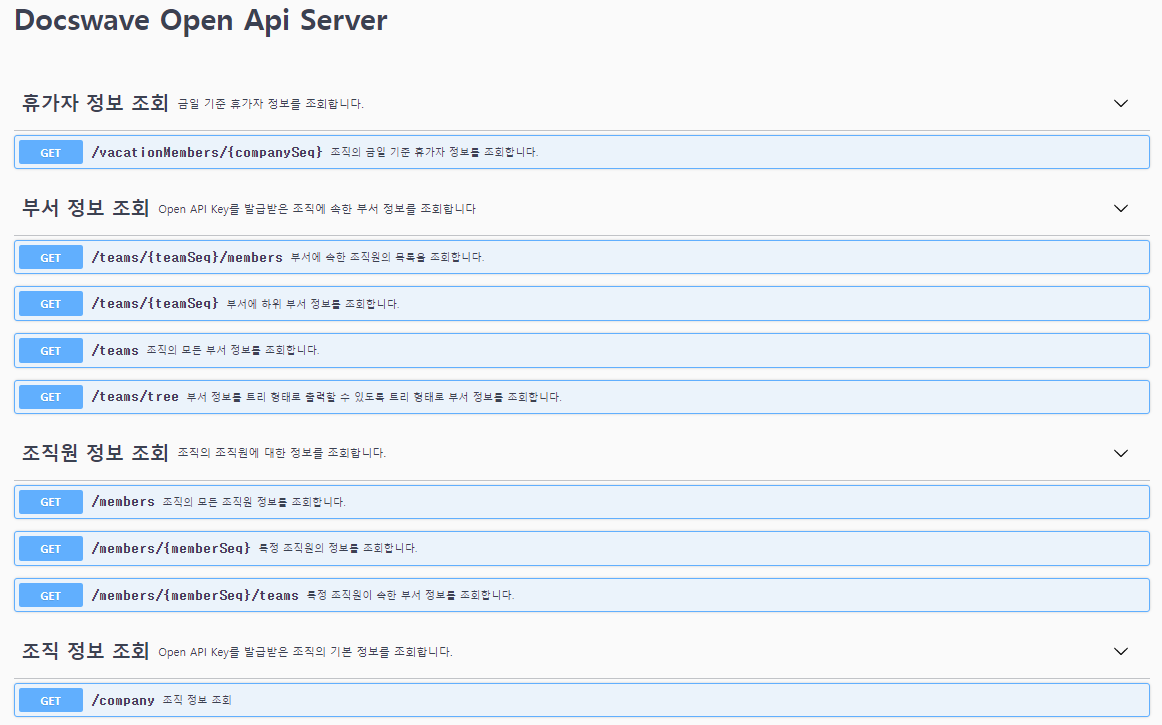 With the open API, Docswave's content can be invoked and used externally by Web Protocol (HTTP).

Docswave offers the following open AI content:

Organization Information

Leave Information

Organizational member information

Department Information

Learn more and test more at

https://openapi.docswave.com/
STEP 3

Getting an Open API KEY

Click the Add + Shape icon in the upper right corner.

At the bottom of the list, type the name of the API Key that you want to use in the created space and click the check icon on the far right.

The generated keys are moved to the top by the sort order.

Copy the generated Open API Key and enter it into the program you want to utilize to call it.

The Docswave Open API is configured in a standard REST manner and is available in JSON data format.