How much storage do you have?

Documents that have been finalized by Docswave are stored on the Google drive of the master account (the account that created the organization)
Therefore, Docswave's storage capacity is the same as that of the master account Google drive.
You can accurately check the capacity of your Google drive in your master account using the preferred method of the following two paths.
Check it out on Google Drive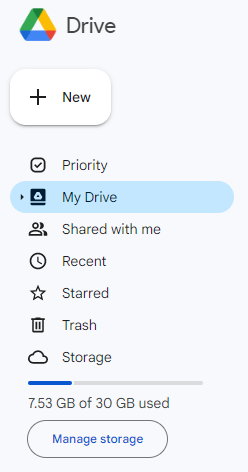 Log in to Google with your master account information

Google Drive Connection

Check storage capacity at the bottom of the left menu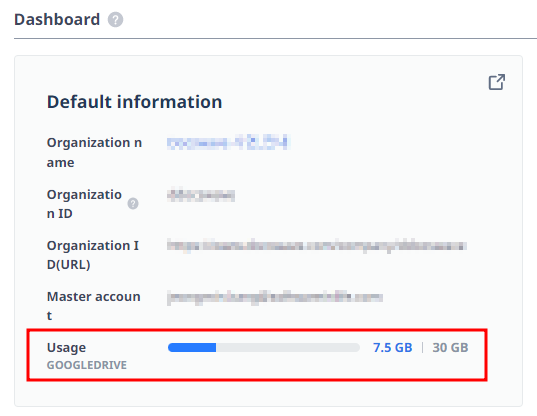 Log in to Google with administrator account information

Docswave organization access

Check drive usage in Admin > Dashboard > Default information
Lack of Google drive capacity in the master account may make Docswave unavailable for drafting and form generation.
You can purchase Google Drive capacity through the following path.
Google Workspace member (@mycompany.com using company domain)

Ask your on-premises workspace chief administrator to increase storage capacity

Admin Console

> workspace storage >

Storage Settings > Management
Google Free Members

(@gmail.com using google domain)

If you create an organization with a free Google account, the connection with Google may be unstable due to problems such as Google's restriction policy.

Organizational members can be regular free Google accounts, but we recommend that you use workspace accounts for the accounts that create your organization accounts.

What is a workspace?

Check it out here (link)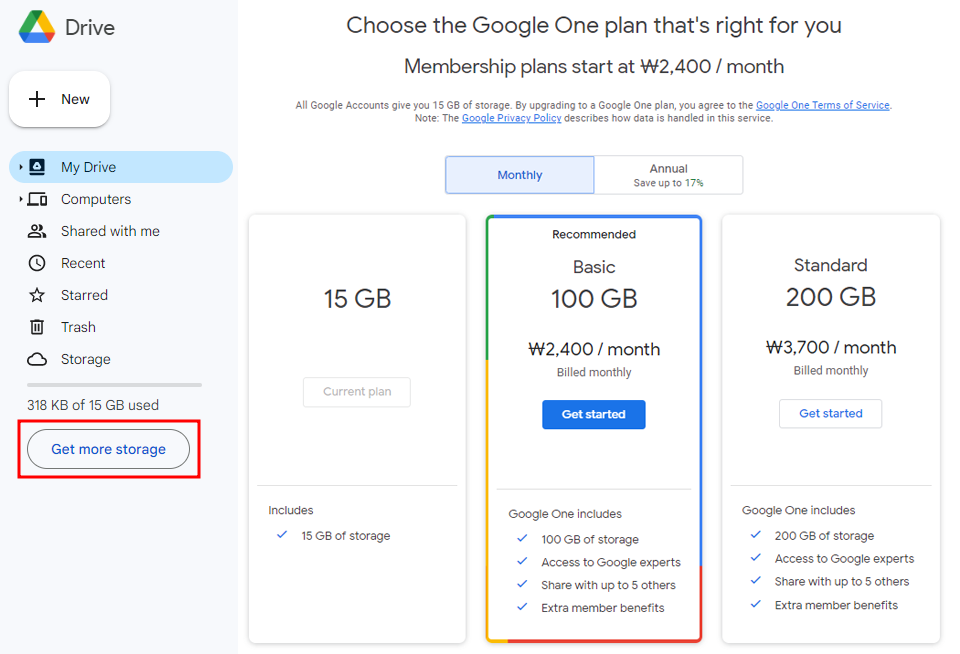 Log in to Google with your master account information

Google Drive Connection

Click Get more storage at the bottom of the left menu

Select the capacity you want and proceed with the purchase